Adjustments to due to Covid
To protect our members and visitors we have initiated some changes to the operation of the Lawn Bowls Club. The adjustments are based on the directives given to us by the Parks and Recreation Department of the City of Santa Barbara. These changes are in place until otherwise noted on our website.
Only one person should use a restroom at a time.
Players must wash their hands with soap and water for at least 20 seconds after each restroom visit.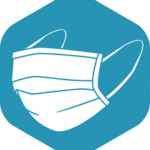 Wear a Mask in the Clubhouse