Covid Requirements of the Santa Barbara Parks and Recreation Department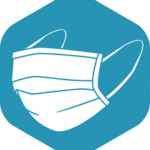 Wear a Mask in the Clubhouse
Operating and Safety Guidelines for Reopening Lawn Bowls Facilities
Requirement of the Parks and Recreation Department of Santa Barbara
All players must remain vigilant to adhering to the following:
DO NOT come to lawn bowls facility if any of the following apply:
You exhibit or experience symptoms of COVID-19.
You received a positive test result for COVID-19.
You had contact with someone who has received a positive COVID-19 test result.
You had contact with someone believed to be infected with COVID-19.
You traveled to a high-risk area in the past 14 days.
Guidelines to return to Facility for those confirmed with COVID-19:
Tested positive, then tested negative, no fever for 72 hours and a minimum 2 weeks since symptoms started.
Tested positive and the greater of 72 hours from last fever –or– 2 weeks after symptoms started –or– 2 weeks from date of positive test.
Please follow all CDC guidelines for our area.
Adhering to these guidelines is important and the failure to support them violates our facility operating policy.
 Numerous factors have been considered, but please remember the safety of players and City employees is a priority.